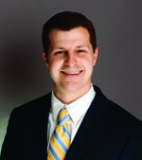 Evaluation and Management of Common Hip Disorders
Joshua R. S. Browning, DC, DIANM
drbrowning@dcpowerhours.com
6 hours of Diagnosis $90.00 $69.00
Overview: The attendee will learn current evidence-based orthopedic testing strategies to accurately diagnose many of the most commonly presenting hip and hip-related conditions seen in the chiropractic setting. The attendee will learn current evidence-based treatment strategies. Topics discussed include anatomy of the hip, biomechanics of the hip and research terminology and utilization. Conditions including hip abductor weakness, greater trochanteric pain syndrome, femoroacetabular impingement, acetabular labral tear, meralgia paresthetica, and tendinopathy, strain and sprain will be discussed. Video demonstrations are provided..
Objectives: The attendee will be provided with a basic review of research, statistics, anatomy and physiology, biomechanics, and presented with up-to-date evaluation and management techniques concerning shoulder-related conditions. At the end of the presentation, the attendee should have an in-depth understanding of current research regarding the evaluation and management of the hip and its contributing structures. The attendee should be able to effectively assess hip complaints and triage patients, resulting in the development of an evidence-based trial period of care.
Hour 1- Introduction, clinical statistics, anatomy review, biomechanics review
Hour 2- Hip abductor weakness diagnostics and treatment, video demonstrations
Hour 3- femoroacetabular impingement diagnostics and treatment, video demonstrations
Hour 4- acetabular labral tear diagnostics and treatment, video demonstrations
Hour 5- Meralgia paresthetica diagnostics and treatment, tendinopathy pathophysiology, video demonstrations
Hour 6- Specific tendinopathies diagnostics and treatment, video demonstrations
Approved For Continuing Education Credit in Illinois, Kansas, and Missouri.
PACE courses are accepted for Continuing Education Credit by The State Boards of Alaska, Connecticut, District of Columbia, Idaho, Indiana, Iowa, Kansas, Maine, Maryland, Massachusetts, Minnesota, Missouri, Montana, Nebraska, Nevada, New Hampshire, New Jersey, North Carolina, North Dakota, Ohio, Oregon, Rhode Island, South Carolina, South Dakota, Utah, Vermont, Virginia, Washington, and Wyoming. The State Board of Colorado does not pre-approve courses, but this class meets the criteria set forth by their respective boards.