Get Started
This course is currently closed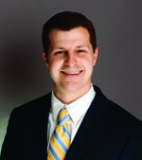 Clinical Prediction Rules & Predicting Successful Interventions
Advanced Chiropractic Orthopedics
Joshua R. S. Browning, DC, FIANM(US)
drbrowning@dcpowerhours.com
Diagnosis – 2 hours $30.00 $29.00
Have you ever wondered why some patients improve while others don't? Did you know that there are some clinical "recipes" that predict success? This class reviews some of the most commonly used chiropractic clinical prediction rules. The attendee will learn various rules which apply to the cervical and lumbar spinal regions, as well as how to apply them in clinical practice. This class is guaranteed to improve your clinical outcomes while adding clarity to the diagnostic process.
Approved For Continuing Education Credit in Illinois, Kansas, and Missouri.
PACE courses are accepted for Continuing Education Credit by The State Boards of Alaska, Connecticut, District of Columbia, Idaho, Indiana, Iowa, Kansas, Maine, Maryland, Massachusetts, Minnesota, Montana, Nebraska, Nevada, New Hampshire, New Jersey, North Carolina, North Dakota, Ohio, Oregon, Rhode Island, South Carolina, South Dakota, Utah, Vermont, Virginia, Washington, and Wyoming. The State Board of Colorado does not pre-approve courses, but this class meets the criteria set forth by their respective boards.
Ratings and Reviews