Get Started
This course is currently closed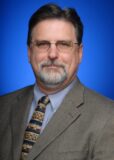 Infection: Concerning Trends for the Chiropractor
D. Robert Kuhn, D.C., DACBR, ART®
robert.kuhn@logan.edu
4 hours of Diagnosis $60.00 $49.00
Not all back and joint pain is the result of benign, mechanical musculoskeletal syndromes. Every so often there are patients who, despite our best efforts, fail to appropriately respond to our care. In those few situations we must rule out the possibility the patient's symptoms are due to serious conditions like tumor or infection. It isn't easy to know there is a more concerning underlying problem before we adjust/treat this type of patient. Which makes our recognition of their response to our care so important. This presentation includes cases of misdiagnosis and a delay in proper management. This class will take a close look at the common causes of osteomyelitis and septic arthritis; plus the concerning rising trend of resistant strains. This is a class you can't afford to miss since the focus is on conditions you can't afford to miss for your patient's well-being.
Approved For Continuing Education Credit in Illinois, Kansas, and Missouri.
PACE courses are accepted for Continuing Education Credit by The State Boards of Alaska, Connecticut, District of Columbia, Idaho, Indiana, Iowa, Kansas, Maine, Maryland, Massachusetts, Minnesota, Montana, Nebraska, Nevada, New Hampshire, New Jersey, North Carolina, North Dakota, Ohio, Oregon, Rhode Island, South Carolina, South Dakota, Utah, Vermont, Virginia, Washington, and Wyoming. The State Board of Colorado does not pre-approve courses, but this class meets the criteria set forth by their respective boards.
Ratings and Reviews